Paul and his wife Ronna Stamm are very proud to have been Evanston residents for nearly 35 years.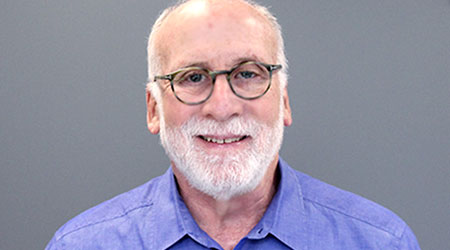 Paul began his career as a social worker in 1975. For five years, he was the director of a Chicago youth service agency that helped inner city teenagers with social issues and substance abuse. His early interest in youth issues and his commitment to Evanston were two important factors contributing to his current involvement in Y.O.U.
In 1980, Paul joined his family's business, Fel-Pro, Inc. A recognized leader in automotive parts, Fel-Pro was also known for its progressive human resources practices and was consistently ranked as one of the Top 10 Companies to Work for in the United States in Fortune and Working Mother magazines. Paul was involved in purchasing, human resources, strategic planning, and sales and marketing.
After Fel-Pro's sale in 1998, Paul combined his passions for travel, the outdoors, and physical activity with his experience in business. For the next 10 years, Paul joined forces with Dan Austin to create Austin-Lehman Adventures. As Managing Director, Paul was primarily involved in sales and marketing, customer and quality service improvement, governance, and trip development. Paul is particularly proud that Austin-Lehman achieved a status similar to his family's business when in 2009 the readers of Travel and Leisure Magazine named ALA the Number One Tour Operator in the World. In 2011, Paul established Paul Lehman Adventure Travel, which provided consulting services to nonprofits and travel companies.
Now, Paul is retired, focusing on the activities he loves most—time with his family, attending movies and theater, traveling, cooking, skiing, hiking, and being involved in the communities in which he lives, including community and social justice organizations and cultural institutions in the Chicago area and in Telluride, CO where he and his wife have a second home.
Paul received his BA from Middlebury College in 1972, an MA in Social Service Administration from the University of Chicago in 1975, and an MBA in 2008 from the Kellogg Executive Management Program at Northwestern University.