Shelley Gates has served as Chair of the Career and Technical Education Department at Evanston Township High School for more than 10 years.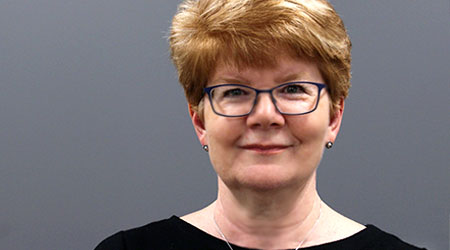 She oversees all aspects of the department including supervision and evaluation of 14 teachers; program development and implementation, including Geometry in Construction and the Project Lead the Way Engineering Program; community partnerships including industry-based advisory committees; adoption of new courses and instructional materials; and professional development in the areas of Project Based Learning (PBL), workplace readiness skills, disciplinary literacy, and STEAM (Science, Technology, Engineering, Art, and Math). She is a member of the ETHS District Equity Leadership Team.
Prior to her career in education, Shelley worked as the School-to-Work Coordinator for the Construction Industry Corporation, a Gender Equity Consultant for the Illinois State Board of Education, the Education and Development Director at Chicago Women in the Trades, and held various positions at Women Employed. Shelley has a BA from Western Washington University and an MA from the University of Chicago. She completed courses leading to teacher certification at DePaul University at the age of 40.
Shelley has lived with her family in Evanston for 30 years. Her two daughters attended King Arts and ETHS. She was active on the Board of Directors of the YWCA Evanston/North Shore for several years, including a stint as Board Chair.