C. Louise Brown has been a Y.O.U. Board member since 2005.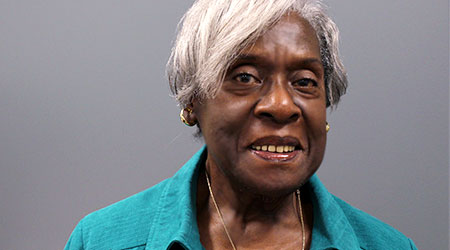 She has served on the Governance Committee. However, her involvement in the Evanston community and her concern for the mission of Y.O.U. did not begin with her Board appointment. She has been actively involved in working for the best interests of Evanston children and families for several decades.

Louise is the retired Public Health Director for the City of Evanston and is an ordained Deacon. She has managed to successfully intertwine her faith in God and her skill as a health professional with her passion for helping people reach their full potential. She is a Registered Professional Nurse having received a Bachelor of Science in Nursing from Michigan State University and a Master of Science in Public Health Administration from the University of Illinois, Chicago. Louise is presently the International President of the Health Ministries Department of the Progressive National Baptist Convention Inc. (PNBC) with headquarters in Washington DC. She has served on mission trips to Kenya, Nigeria and Ghana in Africa and to the island of Haiti. In additional, she has traveled throughout the United States and to Canada, England, France, Germany, Italy, Sweden, Greece, Israel, Egypt, Hong Kong, Thailand, Turkey, the Bahamas, and St Martin.

Louise is an active member of the Evanston Alumni chapter of Alpha Kappa Alpha Sorority, Inc. She is a member of the Health Advisory Board of Evanston Early Head Start and serves on the Advisory Committee of the Interfaith Action Council of Evanston. She has served on the Board of the Evanston Northwestern Health Care Home Health Advisory Board and the Cook County Tuberculosis Sanitarium Board. Louise is the mother of two adult children and three grandchildren all of whom attended Evanston Schools. She will gladly show you the bragging pictures of her four great grandchildren.