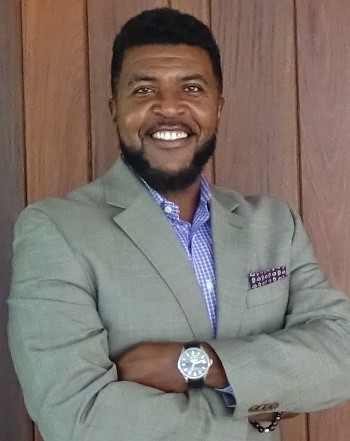 Dear Friends,
We are thrilled to announce Craig Lynch as Youth & Opportunity United's new Chief Executive Officer. Craig will begin on July 1st as Y.O.U.'s fourth executive officer in our 49-year history. He brings a deep understanding of and passion for creating improved outcomes for youth and families. Craig has the skills, vision, and commitment to lead and strengthen Y.O.U.'s work in our community.
Craig is an experienced non-profit leader from the south side of Chicago who holds 26 years of experience helping people create better futures through education and access to vital support services. He currently serves as Chief Program Officer at Chicago Child Care Society (CCCS), a 170-year old non-profit organization located in Chicago's Hyde Park community. Managing a budget of $7 million, Craig oversees early childhood and youth development programs, as well as family support services. CCCS serves more than 1,500 children and families annually.
Previously, Craig has held leadership positions with City Colleges of Chicago and Chicago Public Schools. These include Chief of Staff at City Colleges, Interim President of Kennedy King College, and Chief eLearning Officer at Chicago Public Schools. Craig holds a Master of Business Administration from the University of Illinois at Chicago. Craig has demonstrated himself to be a thoughtful, experienced leader who values community relationships and is attuned to the complexities of leading community-based programs and services. We are greatly looking forward to his leadership at Y.O.U.
Craig has shared that, "Y.O.U. has a rich history serving the Evanston and Niles Township communities, and I am extremely excited and honored to have the opportunity to serve as its CEO. I look forward to building on the strong progress and momentum Y.O.U. has established in closing the opportunity gap for young people in the community."
The search for a new Chief Executive Officer was launched last December with formation of a Search Committee led by Letitia Mann and comprised of board and staff representation. Key constituents shared their input during listening sessions. Y.O.U.'s Search Committee, Board of Directors, and executive staff team were all able to meet with Craig during the search process and are excited for him to serve as Y.O.U.'s next leader.
Y.O.U. is grateful to the Search Committee for their time and leadership in service of this important process. There will be upcoming opportunities to meet Craig virtually. We are enthusiastic for Y.O.U.'s next chapter and are grateful for your continued support.
Sincerely,

Cindy Wilson
Chair, Board of Directors

Letitia Mann
Chair, Search Committee
Incoming Chair, Board of Directors