Y.O.U.'s Board of Directors has named Maggie Blinn DiNovi as the organization's CEO effective March 26, 2018.
"Maggie DiNovi brings both extensive experience in education and strategic planning to Y.O.U.," said Susan Brenner, president of the Board of Directors. "I am confident her leadership experience and longstanding dedication to improving the lives of youth will strengthen Y.O.U.'s impact and manage the organization through a period of change and innovation."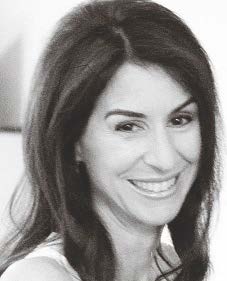 Working with foundations, Chicago Public Schools, and nonprofit organizations over the past 15 years to recruit, train, and support leadership talent, DiNovi served as executive director for New Leaders for New Schools Chicago for seven years. Earlier she served as deputy chief officer for Chicago Public Schools' office of principal preparation and development and as program officer for The Chicago Public Education Fund. Prior to entering the field of education, Maggie was a consultant for McKinsey & Company and a corporate attorney at Sidley Austin.
"Our goal was to identify a leader who would help realize Y.O.U.'s vision that focuses our primary efforts on post-secondary and life success," said Tom Scott, CEO Search Committee chairman. "We are pleased to have her join us in strengthening the scope of services through continued staff development and family and community engagement."
DiNovi earned a B.S. in accounting at the University of Illinois at Urbana-Champaign and a Juris Doctor from the University of Chicago.
"Y.O.U. has served the Evanston/Skokie community for more than 40 years and I share the board and staff's passion to close the opportunity gap and help students prepare for life success," said DiNovi. "I am honored by this opportunity and look forward to joining the Y.O.U. team to serve the community's youth."
DiNovi succeeds Seth Green who led Y.O.U. since May 2011 and announced his decision to step down in June 2017. The search for Y.O.U.'s CEO started soon after and the Board of Directors approved DiNovi's appointment on February 13.
Established in 1971, Y.O.U. works to ensure every young person has the opportunity to succeed. Y.O.U. partners with families, schools, and community organizations to provide academic, social, and emotional support where it is most needed, closing the gap between youth and opportunity. Learn more at www.youthopportunity.org.