David Hill is a long-time Evanston resident who raised two children with his wife, Gina Griffin-Hill, a retired Evanston teacher.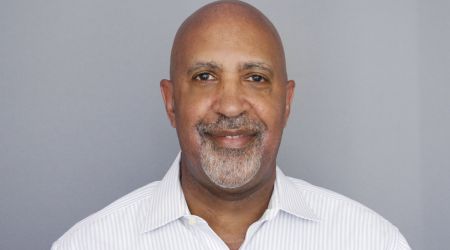 His sons Bernard and Bradly are both married and he is grandfather to twins Bernard and Kaylani. In addition to enjoying his grandchildren, his hobbies include sports and travel.
David is an attorney who has worked in the insurance industry for many years and is currently the Regional Vice President and Deputy General Counsel for UnitedHealthcare's regional Chicago office. He is a graduate of the University of Wisconsin Law School and holds an MBA from NU. Prior board service includes the Chicago South Side YMCA as well as service on the boards of numerous professional associations.
He's excited to join the Y.O.U Board knowing the impact Y.O.U has on the education and lives of children. Being married to a teacher, he's had the opportunity to see both the immediate and long term effects that committed educators can have on children.