Marina Marich is a communications consultant with a background rooted in journalism and corporate communications.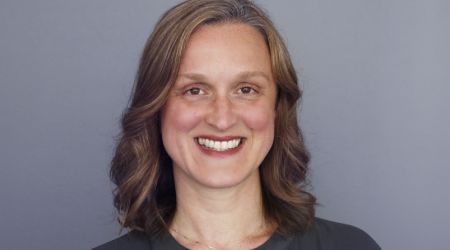 Marina develops strategic communications programming across industries in: Corporate; Employee;
Reputation Management; Crisis and Litigation; Media and Public Relations; and Public Affairs. She has
led engagements with Aon, Astellas, Bridgestone Americas, C.H. Robinson, Dollar General, HCSC and
Trek among other leading companies and organizations.
A child of immigrants, Marina was born in South Chicago and only spoke Serbian until she started public
school in the south suburb of Lansing. She began her professional career as a newspaper reporter for
the Indianapolis Star, Arizona Republic/Phoenix Gazette and the (Danville) Commercial-News. Marina
has a bachelor's degree in journalism and Spanish from Franklin College in Indiana and a master's
degree in public communication from The American University in Washington, D.C.

After nearly 15 years in Washington, D.C., she moved to Evanston, Ill., in 2012 with her husband and
their two sons who attend Evanston public schools. Marina serves as co-president of Evanston High
School Hockey and also serves on the Evanston Youth Hockey Association board of directors. She enjoys
traveling, reading and watching sports -- especially those her boys play -- and recently authored a
book, Serbs in Chicagoland.