Letitia was drawn to Y.O.U.'s mission after seeing first hand the singular impact of Y.O.U.'s services and programs.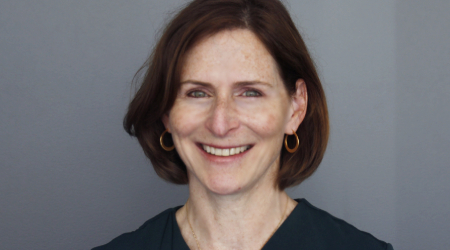 She has served on the Y.O.U. Community Counsel since 2015, which has deepened her understanding and support of the scope of Y.O.U's mission. Prior to her involvement with Y.O.U., Letitia developed skills in non-profit governance as a board member at Baker Demonstration School during its transition to an independent preK-8 school. She served as Board Chair for three years among many other key leadership roles in a period of high growth. She is a member of Evanston Community Foundation's 2017 Leadership Evanston class, and her group project focused on understanding childhood trauma, and improving outcomes for youth with trauma.
Letitia's professional experience includes commercial banking, as well as executive leadership roles in marketing and sales for Xerox. She graduated with a B.A. in German and Economics from Bryn Mawr College, and an MBA in Marketing from the Fuqua School of Business at Duke University. Letitia and her husband Jeff have been Evanston residents since 2001 and have two children, one of whom is an ETHS Class of 2017 graduate, and the other will be an 11th grader at ETHS in the fall of 2019. Letitia is excited to participate in Y.O.U.'s work to ensure more equitable outcomes for all children locally.